In the Community
Centricity Credit is proud to support a number of charities, organizations, and local causes.
Backyard BBQ with Hermantown SummerFest
Every year, our credit union is proud to host a Backyard BBQ on Wednesday to kick off the Hermantown SummerFest celebration. The event takes place right on our lawn at the Hermantown Branch. We love this event because it brings the community together for things that everyone enjoys - food, games, fun (and weather permitting) some sunshine. The 2018 Backyard BBQ will take place on Wednesday, July 18th. Stay tuned for more details on SummerFest.
Back2SchoolDrive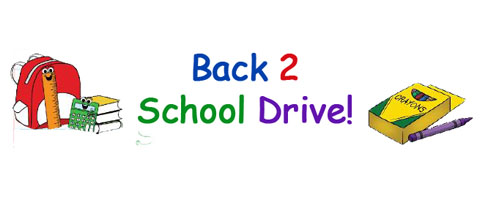 Supporting our local schools is a priority for Centricity Credit Union. Each summer we hold a school supply drive at each branch to help kids in need at three local schools. We encourage members to donate as many supplies as they can and our members have exceeded each year's expectations. We are so happy to have our members' support in this fantastic drive.
Members Helping Members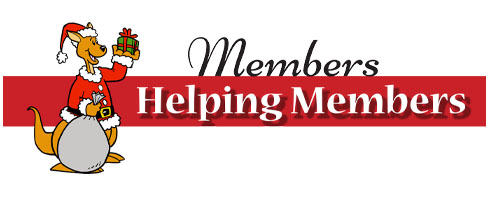 Members Helping Members is very close to our hearts at Centricity. Recognizing that holidays can be difficult for families across the Northland who have fallen on hard times, we partner with Lutheran Social Services to help give families a great holiday season. As a credit union, we utilize LSS to offer financial and credit counseling to help improve budget, spending, and other basic aspects of financial health. CCU members and non-members alike who utilize LSS Financial Counseling are also encouraged to apply for our Members Helping Members program, which is a holiday donation drive to help members with getting gifts for their children during the holiday season. The idea behind Members Helping Members is to make sure kids in our area have the best Christmas ever. This is one of our favorite events because it gives CCU members the opportunity to help each other for the holiday season.
Children's Miracle Network fundraisers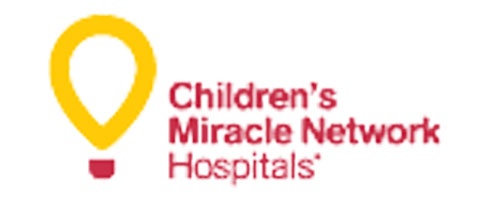 We participate in many fundraisers hosted by Children's Miracle Network, which benefit hospitals like Gillette Children's Specialty Healthcare. These are fantastic hospitals that ensure families have the comfort and care they need and don't spend a second of their time worrying about hospital bills. We ask our members to donate to campaign such as the Chain of Hearts campaigns that happens every January/February. We also participate in Miracle Jeans Days, where our staff pays to wear jeans for a day (members are also encouraged to donate!). Watch our website and social media to know when these fundraisers are happening. Lean more about Children's Miracle Network here.
Additional Sponsorships
Additional sponsorships, community events, and donation opportunities we participate in include:
Sponsor of the Youth Athletic Foundation with Grandma's Marathon
Harvestfest for the Hermantown History Center
Sponsor of Engwall's Corn Maze
Foundation Scholarship Council, a committee of the Minnesota Credit Union Network
Dick Veech Athletic Scholarship (Hermantown High School)
Scholarship donated to the Miss Hermantown Pageant